Absorption chillers market could grow 4% per year through 2029
Engineering360 News Desk | July 01, 2019
Persistence Market Research projects positive headwinds for the global absorption chillers market through 2029. The market value is expected to increase at a moderate pace over the forecast period and, based on the technology adopted, double stage chillers are anticipated to account for a substantial share.
The global absorption chillers market was valued at nearly U.S. $1.2 billion by the end of 2018, witnessing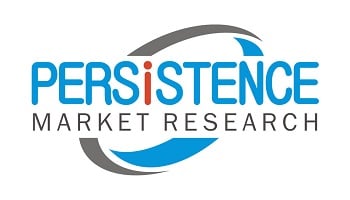 approximately 3.6% year-on-year growth over 2017. The U.S. is expected to account for a maximum share in the global absorption chillers market over the forecast period. Growth will also increase in South Asia, supported by the rising demand from chemicals as well as pulp and paper manufacturing.
Increasing installation of solar-powered absorption chillers across various end-use industries is found to be the key factor assisting the installation of absorption chillers. Absorption chillers powered by solar power technology for large chilling applications are gaining traction, and, in turn, increasing the overall demand for absorption chillers. Solar powered absorption chillers are the most efficient and effective for heating and cooling buildings, as these systems provide maximum cooling performance while minimizing electrical power consumption. They reduce the ever-increasing electricity consumption in summer, which is primarily attributed to conventional air conditioning systems.
However, the high installation cost of absorption chillers as compared to mechanical and electrical chillers results in a long payback period. This factor, combined with high maintenance and operational costs, is primarily restraining the growth of the global absorption chillers market.
Increasing waste heat and high operational costs of ships are expected to create substantial opportunities for absorption chiller manufacturers across the globe. Ships release large amounts of waste heat, which not only increase their operational costs but also have a negative impact in terms of high carbon dioxide emissions. This waste heat can be utilized to power absorption chillers, which can be further used to cool vessels.
Market insights suggest that direct-fired absorption chillers are expected to witness the maximum number of installations over the coming years, as these types of absorption chillers are primarily utilized in countries where there is easy availability of oil and natural gas.