Report cites corrosion as root cause of California methane leak
David Wagman | May 20, 2019
Investigators probing the 2015-2016 natural gas leak at Southern California Gas (SoCalGas) Company's Aliso Canyon facility in California said the leak's direct cause was a rupture of an outer 7 in well casing due to microbial corrosion from the outside resulting from contact with groundwater.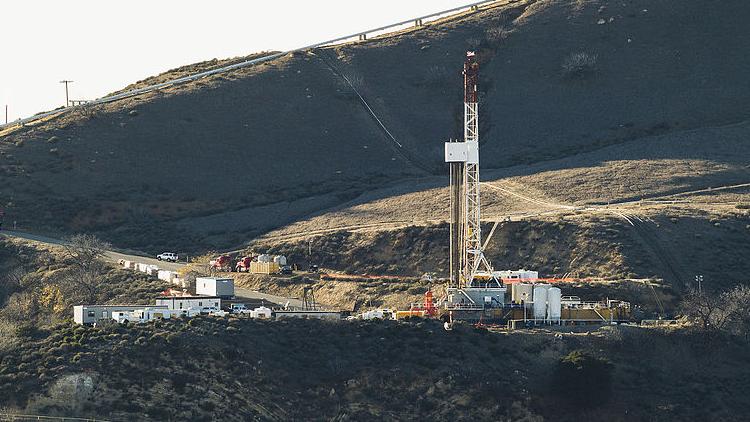 The Aliso Canyon site in California. Source: SoCalGasInvestigators also said that SoCalGas did not conduct detailed follow-up inspections or analyses after previous leaks. More than 60 casing leaks dating back to the 1970s were identified at Aliso Canyon, but no failure investigations were conducted by SoCalGas.
In addition, SoCalGas lacked "any form of risk assessment" focused on well integrity management and lacked "systematic practices of external corrosion protection and a real-time, continuous pressure monitoring system for well surveillance."
The conclusions came in a report prepared by Blade Energy Partners for the California Public Utilities Commission (CPUC) and the Department of Conservation's Division of Oil, Gas and Geothermal Resources (DOGGR).
In a statement, the utility said that Blade's report "confirms SoCalGas complied with gas storage regulations in existence at the time of the leak." The utility also said that the report determined that SoCalGas' current practices and new state regulations "address most, if not all, of the causes" identified in the report. SoCalGas said it was still reviewing the report.
The leak began on Oct. 23, 2015, and was stopped in February 2016.
Additional storage at risk?
A 2017 study said that more than one in five active U.S. underground natural gas storage wells could be at risk of leaks due to obsolete well designs. The study, from the Harvard T.H. Chan School of Public Health, said that the obsolete wells operate in 19 states across 160 facilities that encompass more than half of the total working gas capacity in the U.S. The oldest wells are in Ohio, Pennsylvania, New York and West Virginia.
The research team identified 2,715 active storage wells across the U.S. that, like the failed well at Aliso Canyon, were not originally designed for gas storage.
The 99% of repurposed wells constructed prior to 1979 are "likely to exhibit certain design deficiencies" including single passive barrier protection, the study said. An estimated 210 active repurposed wells were built before 1917, meaning they were built before cement zonal isolation methods were first used. "These wells...represent the highest priority related to potential design deficiencies that could lead to containment loss."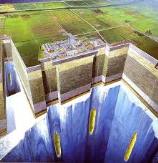 Artist's rendering of typical gas storage configuration. Source: Energy DepartmentThe Aliso Canyon Oil Field was discovered in 1938 and peaked as an oil producer in the 1950s. One of its depleted oil and gas producing formations, the Sesnon-Frew zone, was converted into a gas storage reservoir in 1973 by SoCalGas. This reservoir is one of the largest natural gas storage sites in the western United States, with a capacity of more than 86 billion ft3 of natural gas. It is one of four gas storage facilities owned by the utility.
The methane eruption from the field on Oct. 23, 2015, released around 60 million ft3 of methane per day before the pressure was reduced.
Regulatory response
The report said that updated well safety practices and regulations adopted by DOGGR address most of the root causes of the Aliso Canyon leak identified during the investigation. The analysis will be used to further improve regulations and overall gas storage facility oversight practices.
Blade's report will also be used as part of separate investigations being conducted by the CPUC and DOGGR. Those investigations focus on overall well and field operations and are expected to be completed later in 2019.
Enacted after the leak began and made permanent in October 2018, the regulations are intended to ensure that no single point of failure in a well can cause a release of gas into the atmosphere. Among the requirements are well construction standards, mechanical integrity testing to detect a problem before it occurs, real-time pressure monitoring, and a mandate that gas production and withdrawals can only occur through production tubing, rather than through both the tubing and the protective casing.
In addition, DOGGR and the CPUC required SoCalGas to complete a comprehensive safety review before reopening. Each well was required to either pass tests to potentially be eligible to resume gas injection or be taken out of operation and isolated from the reservoir. The utility was also ordered to conduct air sampling surveys of the neighborhoods surrounding the storage field, and to equip active wells with real-time air pressure monitors.
Extensive information about Aliso Canyon regulatory actions, including real-time well testing results, are available at DOGGR's Aliso Canyon webpage.