Company wants to rebuild Notre Dame Cathedral with 3D-printed ash
Marie Donlon | April 26, 2019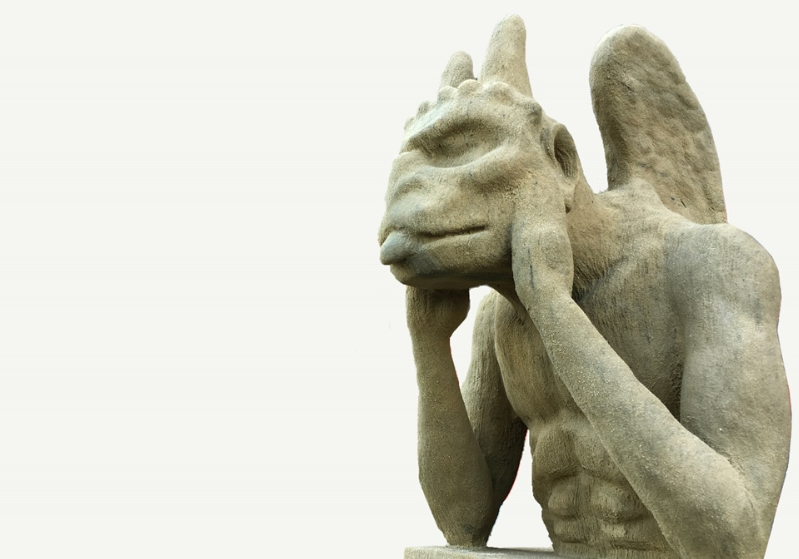 Conc3rde's 3D-printed version of Le Stryge. Source: Conc3rdeAsh from the fire that devastated the Notre Dame Cathedral in Paris could literally help the structure "rise" again.
Designers from the Rotterdam-based design firm Conc3rde are suggesting that sections of the cathedral lost to the mid-April fire could be 3D printed using ash from the fire as construction material.
As billions of dollars in funding have already been pledged to rebuild the historic cathedral, Conc3rde co-founders Eric Geboers and Matteo Baldassari are proposing a strategy that combines both cutting-edge technology and history.
"What if we reuse what is left? What if we take the remains of Notre Dame and use them to build her up again? What if we take the stone that has seen so much history and not simply discard it but reuse it, and with that maintain the soul of the building?" they asked in their proposal.
To demonstrate, the team used 3D scans of the cathedral that were available online to recreate a 3D-printed prototype of the Le Stryge gargoyle that sat atop the cathedral until the fire. The team combined ash and limestone, similar to the residue left behind from the fire, and printed the sculpture using a small 3D printer.
Geboers and Baldassari explained that to do this on a larger scale for the parts of the cathedral that were destroyed, they would collect the dust, ash and damaged stone from the site, turning them into 3D-printable powder.
"The powder will have the color of the Parisian stone yellowish grey, mixed with the charred remains of the wood," Baldassari and Geboers said. "We can then use this powder, together with the existing 3-D scans, and directly 3-D print the lost parts of the Notre Dame."