Video game teaches garment workers to operate the robots poised to take their jobs
Marie Donlon | April 17, 2019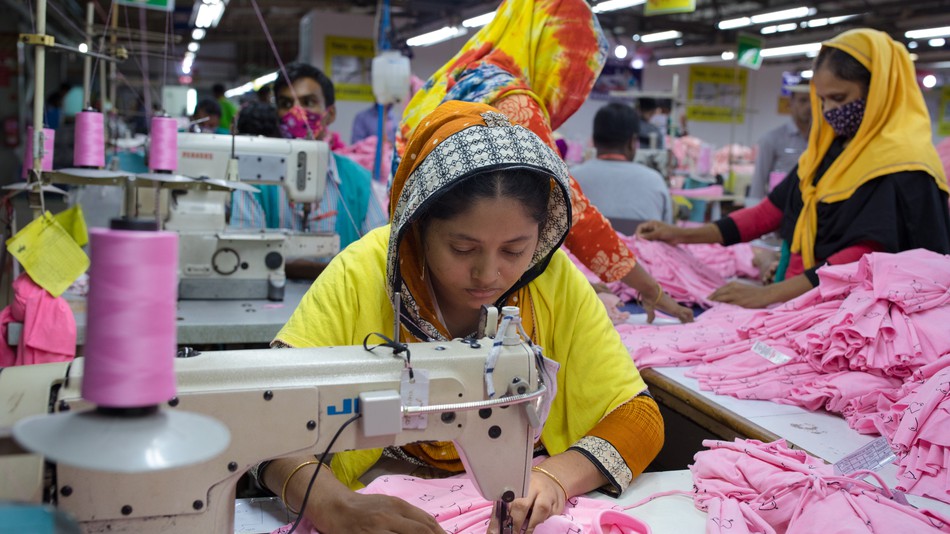 Source: Shimmy TechnologiesA startup is attempting to teach garment industry workers in southeast Asia digital skills through video games, according to reports.
As robots steadily displace workers in southeast Asia's garment industry, Shimmy Technologies is attempting to teach those workers the skills to operate those same robots through a video game dubbed Shimmy Upskill. The video game guides workers through the training using voice recognition and videos, and workers learn and go at their own pace.
The industry, which is largely dominated by female workers, is projected to lose a significant number of jobs to automation (an estimated 88% in Cambodia and 64% in Indonesia), according to a recent report from the International Labor Organization. However, Shimmy Upskill teaches workers the skills necessary to tackle technology through four different lessons specific to their industry: how to locate pattern pieces to make certain types of clothes; how to determine the number of pattern pieces necessary to construct an article of clothing; how to lay out pattern pieces efficiently; and how to place the pattern pieces on a mannequin to teach them 3D modeling. Additionally, the game also teaches workers how to operate the Cartesian plane, which is a skill required for programming robots and for laying out material for cutting, according to Sarah Krasley, founder and CEO of Shimmy Technologies.
All of the women testing the video game through pilot programs in Bangladesh and Indonesia have reportedly completed the lesson, potentially improving employment outcomes for garment workers. Women generally do not receive mechanical or technical training in these countries, and therefore tend to work jobs vulnerable to early automation.
"These [women garment workers] really are not even considered for technical training when they enter the factories," said Chisato Sakamoto, product manager at Shimmy Technologies. "They are not even in the pipeline, so through our software, we're really trying to create that access and trying to chip away at some of the barriers that prevent women from even entering this pipeline."