McDonald's to use AI at the drive-thru
Marie Donlon | March 27, 2019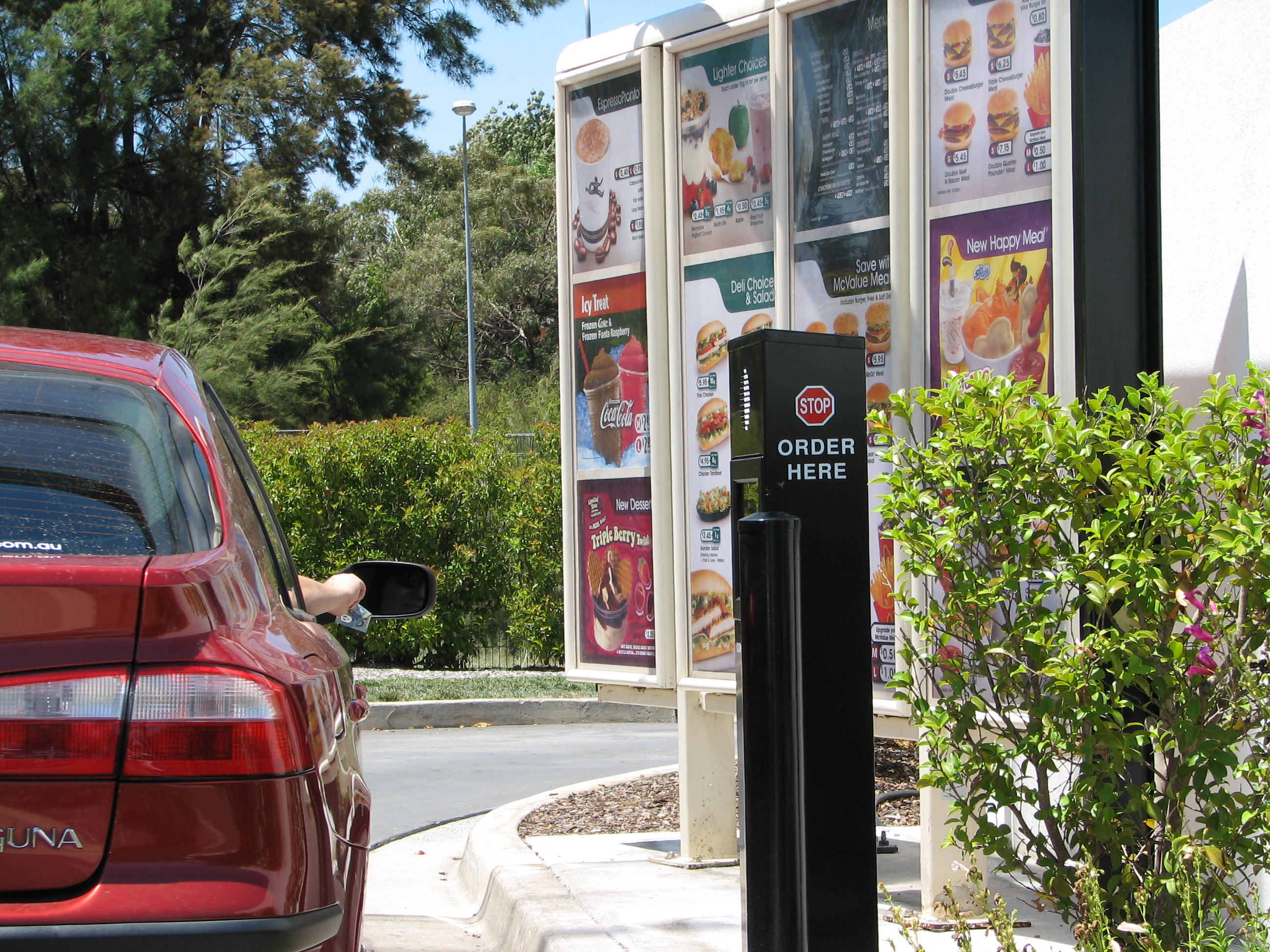 Source: Tim Malone / CC BY-SA 2.5McDonald's will likely get a high-tech makeover following a trial of artificial intelligence (AI) at the drive thru.
According to reports, McDonald's, who is purchasing machine learning startup Dynamic Yield, tested the company's AI on drive-thrus at a handful of its stores last year. McDonald's reportedly used that company's "algorithmically driven decision logic technology," to customize menu items based on factors such as time, weather, local events, traffic both in and around the restaurant, historical sales data and popular items. Using such data, the restaurant customized menus, for instance promoting iced coffees or McFlurries on hot days or recommending easy-to-prepare items when the restaurant was busy and the lines were long.
Following the test of Dynamic Yield's AI last year, the fast food giant expects that 1,000 more of its restaurants will be using the technology within the next three months, ultimately expanding into all 14,000 U.S. restaurants. McDonald's also intends to add AI to its self-order kiosks, its mobile app and to other parts of its business, such as in its kitchens.
"Ultimately you can see we'll be able to use predictive analytics — we're going to have real-time information, as we start to connect the kitchen together — further back through our supply chain. I'm sure that will happen," said McDonald's CEO Steve Easterbrook. "That isn't part of this particular technology, but as you start to link the predictive nature of customer demand all the way through your stock levels in the restaurant and the kitchen, you can almost flex it back down through the supply chain."
Future applications for the technology could one day include using license plate recognition to identify repeat customers, thereby tailoring the menu to a customer's purchase history.
AI at the drive-thru is becoming more common as reported earlier in March, when it was announced that Denver-based fast food chain Good Times Burgers & Frozen Custard would be automating the process of drive-thru ordering using AI. Similarly, restaurants in China are also embracing AI with news that a hot pot restaurant has recently debuted its AI-driven kitchen.