NTSB team completes first review of Boeing 767 crash data
David Wagman | March 06, 2019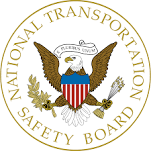 Engineers at the National Transportation Safety Board's (NTSB's) Office of Research and Engineering Vehicle Recorder Division completed the initial review of the Atlas Air Flight 3591 cockpit voice recorder and recovered the airplane's flight data recorder.
Three people (the two pilots for the flight and a jump-seat pilot who was not actively involved in the flight) died when Atlas Air Flight 3591, a Boeing 767-300 cargo jet, crashed in the muddy marshland of Trinity Bay Feb. 23, 2019, about 40 miles from Houston's George Bush Intercontinental Airport. The airplane, which was carrying cargo for Amazon.com and the U.S. Postal Service from Miami to Houston, was destroyed.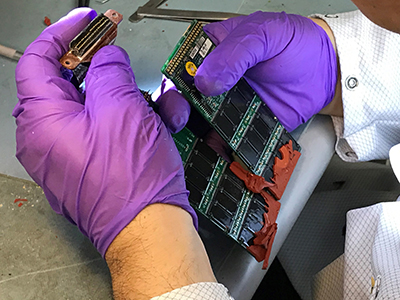 An engineer from the Office of Research and Engineering's Vehicle Recorder Division inspects memory boards from the cockpit voice recorder of Atlas Air Flight 3591. Source: NTSBDirectors from the Office of Research and Engineering and the Office of Aviation Safety completed an initial review of the cockpit voice recorder as part of the NTSB's ongoing accident investigation. The review revealed the following information, which is preliminary and subject to change as the investigation continues:
The recording included the final portion of the flight; however, the quality of the audio is poor.
The crew was in communication with air traffic control and was being provided radar vectors for the runway 26L approach into George Bush Intercontinental Airport.
Crew communications consistent with a loss of control of the aircraft began approximately 18 seconds prior to the end of the recording.
The flight data recorder (FDR) arrived at the NTSB's Recorder Lab and its memory module was disassembled, cleaned and dried. Initial review of the data revealed:
The accident flight was captured, and the FDR contained a total of about 54 hours of data from 17 flights.
There were approximately 350 parameters recorded by the FDR detailing the motion of the aircraft and operation of its engines, flight controls and other systems.