Video: At HIMSS19, Kalibrate Blockchain to offer exclusive licenses to embed FormDrop SDK in hospital mobile apps
Engineering360 News Desk | February 13, 2019
Kalibrate Blockchain, developer of the Universal Patient Index, launched an exclusive licensing program for its FormDrop mobile app at the HIMSS19 Conference on February 12 in Orlando. The company will award an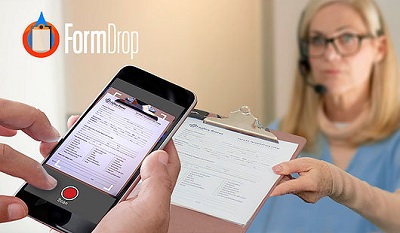 Source: Kalibrate Blockchainexclusive license to a single hospital in each market allowing that hospital to embed the FormDrop software development kit (SDK) in its own mobile app.
The FormDrop app allows patients to electronically fill out and submit forms to healthcare providers using their personal smartphones, with no need for clipboards, paper forms or electronic tablets. Patients can also use FormDrop to index their patient IDs and personal health information on the Universal Patient Index as well as to authorize access to that information by healthcare providers — whether or not those providers have adopted the Universal Patient Index platform. FormDrop is a component of Kalibrate Blockchain's strategy for rolling out the Universal Patient Index.
Hospitals interested in an exclusive license to embed FormDrop are invited to visit Kalibrate Blockchain at Booth 9000-137 during the week of February 11-15 at HIMSS19.