A universe of digital sky data at your fingertips
S. Himmelstein | January 30, 2019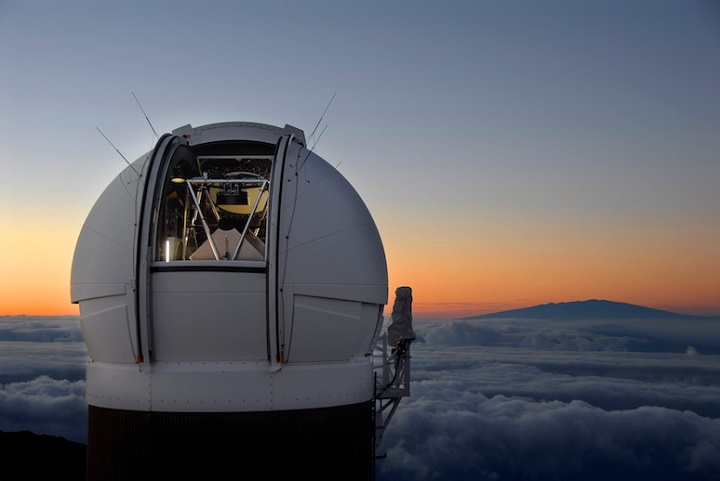 The observatory and its 1.8-m telescope in Hawaii. Source: R. Ratkowski/PS1 Science Consortium
The newly released second edition of data from Pan-STARRS — the Panoramic Survey Telescope & Rapid Response System — contains over 1.6 petabytes of data. The catalog of data represents the world's largest digital sky survey.
Sited at the summit of Haleakalā on Maui, the 1.8-m telescope fitted with a 1.4 billion pixel digital camera conducted the first survey to observe the entire sky visible from Hawaii multiple times in visible and near-infrared light. The survey took almost four years to complete, scanning the sky 12 times in five filters. This second data release provides access to all of the individual exposures at each epoch of time, allowing astronomers and public users to search for high-energy explosive events in the cosmos, discover moving objects in our solar system and explore the time domain of the universe.
The research was conducted by the PS1 Science Consortium, a collaboration among 10 research institutions in four countries, with support from NASA and the National Science Foundation.