What design engineers need to know about encoders and motors for oil and gas drilling machinery
Engineering360 News Desk | January 27, 2019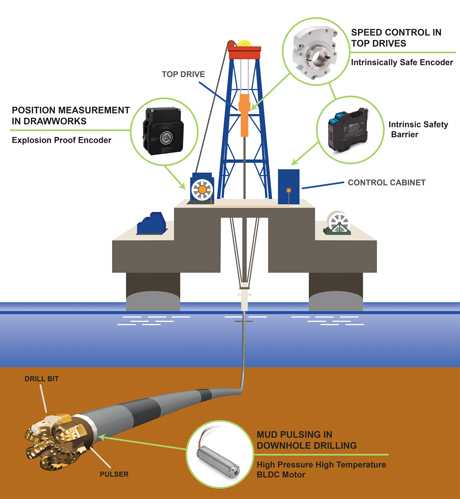 Position sensors and motors are crucial components in oil and gas equipment and must operate reliably day in and day out in extremely challenging conditions. High temperature and pressure, potentially explosive environments, extreme vibration, shock, dirt and moisture are all part of daily operations for modern drilling applications.
Sensata Technologies' white paper "How Encoders and Motors Improve Safety and Efficiency in Oil & Gas Drilling Operations" covers the basics of how to classify a hazardous area, highlights the product technologies required for applications in explosive and harsh drilling environments and provides an overview of sensor and motor solutions commonly used in oil and gas equipment such as drawworks, top drives and downhole drilling.
Download the white paper to learn more about the components that help improve safety, efficiency and cost in drilling machinery at www2.sensata.com/oil.