China uses AI to capture misdeeds in public kitchens
Marie Donlon | January 25, 2019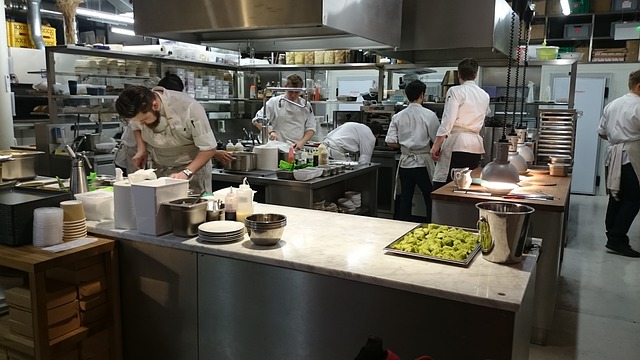 Authorities in China are using artificial intelligence (AI) to detect unhygienic behaviors in restaurant, hotel and cafeteria kitchens, according to reports.
The technology, which was developed for authorities in Shaoxing, a city in Zhejiang province, captures unhygienic conduct of food preparers, including smoking and failing to wash their hands while handling food. Using an AI algorithm along with internet of things (IoT) technology, the system scans camera footage of hotel, cafeteria and restaurant kitchens looking for 18 different risk management factors, including smoking, handling mobile devices and infrequent hand washing. Following detection of any of those behaviors, the system issues an alert to administrators via mobile app.
The system can also recognize positive kitchen habits, including regular hand washing and kitchen disinfection. Additionally, the AI algorithm has been trained to monitor kitchens for environmental factors including humidity levels, temperature and pests.
The AI algorithm was developed as part of an ongoing project in the province dubbed "Sunshine Kitchen" which enables customers to see how food is prepared in public kitchens. The project emerged following a number of food scandals that hit the country in recent years, including reports of fake eggs, diseased pork, mislabeled meat, recycled cooking oil and the discovery of melamine in infant milk formula in 2008 that killed six children and sickened 300,000 babies.
Since last year, 87 catering companies have trialed the system. Plans are to roll out the system to additional kitchens, with the goal of over 1,000 caterers and school cafeterias this year. According to Zhou Feng, director of the Food Service Supervision Department in Shaoxing, the system will help improve operations at a number of kitchens while also enabling regulatory authorities to more effectively enforce laws.
Such surveillance in the tech-savvy country is nothing new as China has fully embraced AI, facial recognition tech and other biometrics to monitor its citizens. Be it for the purpose of keeping underage players from accessing certain video games or enabling customers at fast food kiosks to pay for purchases with their faces. The country also uses technology to monitor food security by developing facial recognition tech that monitors pigs through the food supply chain.