Agency: Utility not to blame for deadly 2017 California wildfire
David Wagman | January 25, 2019
The California Department of Forestry and Fire Protection (Cal Fire) said that it determined that the Tubbs Fire, which occurred during the October 2017 Fire Siege, was caused by a private electrical system adjacent to a residential structure.
The finding relieves utility Pacific Gas & Electric from liability for the fire, which started on Oct. 8, 2017 and resulted in 22 fatalities. The fire burned a total of 36,807 acres and destroyed some 5,636 structures.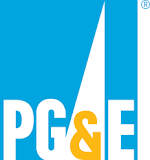 The October 2017 Fire Siege involved more than 170 fires and burned at least 245,000 acres in Northern California. Approximately 11,000 firefighters from 17 states and Australia helped battle the blazes.
Cal Fire investigators said they did not identify any violations of state law related to the cause of this fire.
In a statement, PG & E said that it still faces extensive litigation, significant potential liabilities and a deteriorating financial situation, which was further impaired by recent credit agency downgrades to below investment grade. The utility said that resolving the legal liabilities and financial challenges stemming from the 2017 and 2018 wildfires "will be enormously complex and will require us to address multiple stakeholder interests," including thousands of wildfire victims and others who have already made claims and likely thousands of others that the utility expects to make claims.
In mid-January, the utility said it faced possible liabilities that could top $30 billion for wildfires in 2017 and 2018 and that it could file for Chapter 11 bankruptcy reorganization protection as early as Jan. 29.
The utility serves 16 million customers across a 70,000-square-mile service area in northern and central California. Many of its assets, including electricity transmission towers and substations, are located in remote and hard-to-reach parts of the state.