Digital Pneumatics: How Cyber-Physical Systems are Ushering in the Fourth Industrial Revolution
Eric Olson | December 14, 2018
Pneumatic digitalization is an evolution of the trend toward a fusion of mechanical devices and electronics. Pneumatic equipment like valves, compressors and cylinders are increasingly supplied with integrated digital sensing, networking, computing and control capabilities. The hardware and software advances underpinning this development are giving birth to the successor of traditional mechatronics: cyber-physical systems. These networked devices that combine software and physical elements are one of the innovations ushering in what some observers refer to as Industry 4.0. This fourth industrial revolution follows the first industrial revolution characterized by mechanization driven by steam and water power; the second industrial revolution exemplified by assembly lines powered by electricity; and the third industrial revolution in which computers and electronics enabled a leap in automated mass production.
In this new industrial era, cyber-physical systems will drive productivity improvements and cost reductions by boosting the efficiency of physical manufacturing processes through autonomous algorithmic control, flexible reconfigurability and the provision of a rich tapestry of data from the factory floor.
From Mechatronics to Cyber-Physical Systems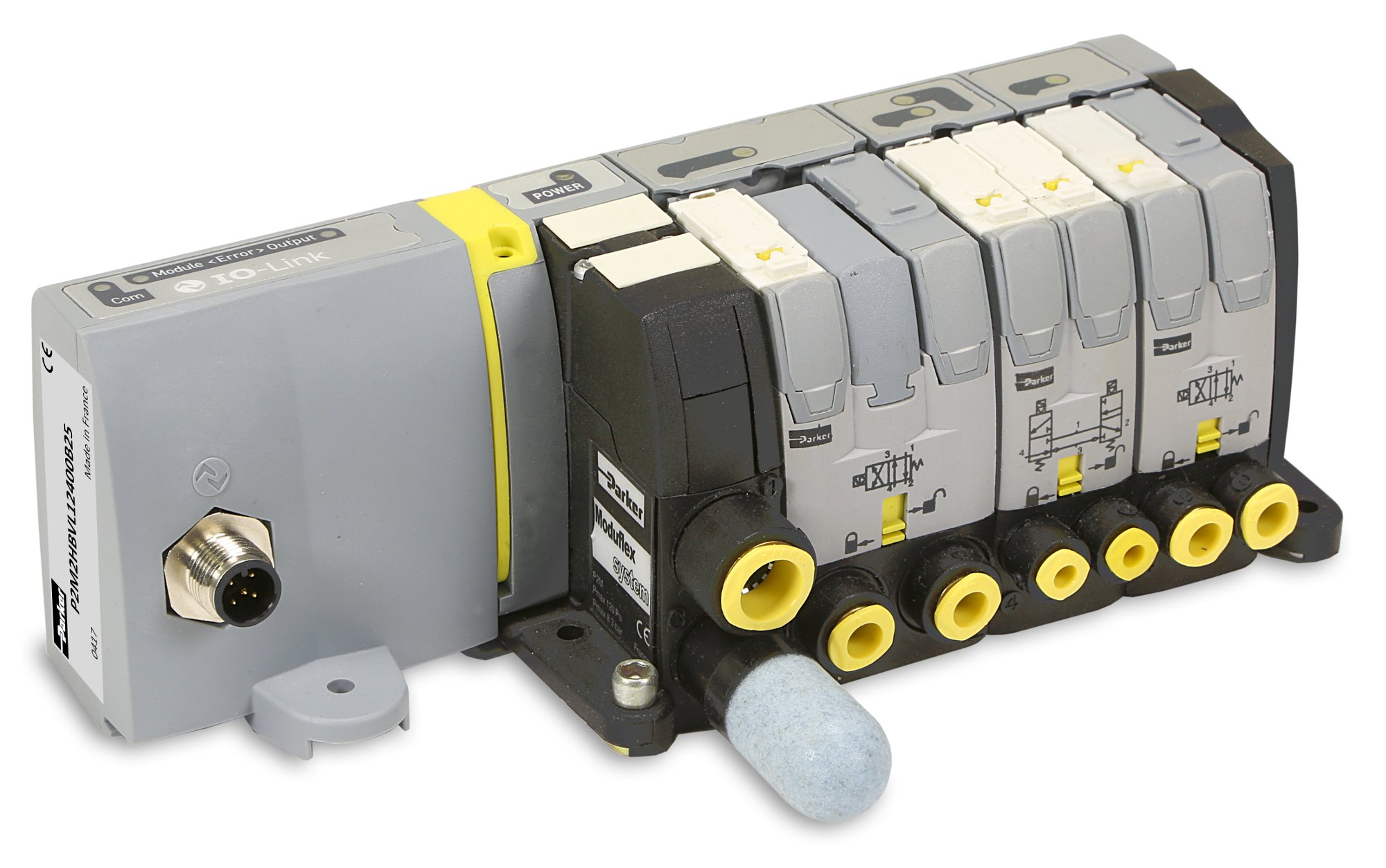 As an example of a modern valve terminal combining modular flow control with electronics, Parker's Moduflex Valve System receives electrical control signals over a field bus connection for electro-pneumatic automation applications. But it lacks some of the characteristics of a true cyber-physical system, including intelligent onboard sensing and control as well as flexible, software-executed reconfiguration. Source: Parker Hannifin Corporation
A quarter of a century ago, the earliest mechatronic valve terminals integrating flow control devices with electronics began to emerge. As development of these products progressed over the years, advancements in embedded control electronics and software have replaced simple, hard-wired functionality and limited communication capabilities with flexible, remote configuration, integrated sensing and data reporting. The latter features are typical of valve terminals on the market today. But most recently, products have emerged that are moving pneumatics into the realm of cyber-physical systems that will form the foundation of tomorrow's smart factories.
True cyber-physical systems (CPS) move beyond reprogrammable software and status reporting. They harness computing resources and networked communication along with feedback from physical processes to directly improve the efficiency of those processes. For example, Festo's Motion Terminal, a pneumatic flow and pressure control CPS, contains modular software apps that use data from internal sensors monitoring onboard valves to optimize the processes it controls. Its model-based proportional pressure regulation app automatically varies the pressure at the valve to optimize the connected system's pressure (such as a pneumatic cylinder). This is achieved by combining continuous pressure data from the Motion Terminal's internal sensors with a virtual model of the system based on specified parameters like tube diameter, tube length and system volume. The result is faster filling times and reduced error.
Flexible Adaptation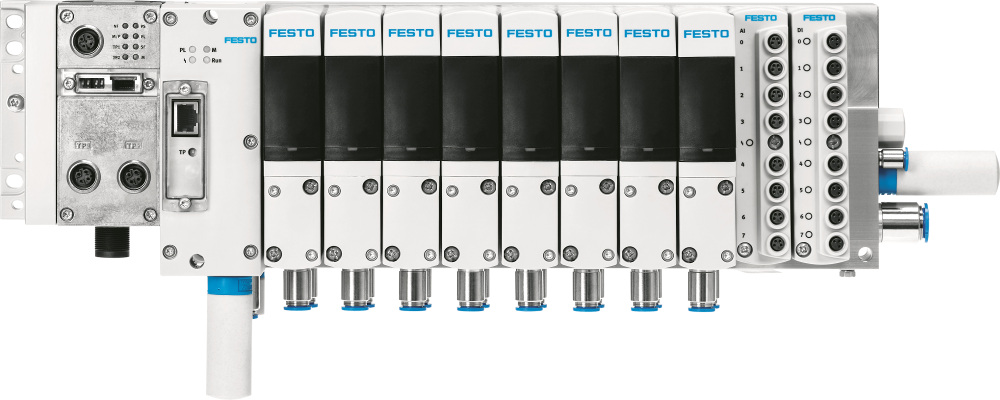 Festo's Motion Terminal is on the cutting edge of digital pneumatic cyber-physical systems, with integrated sensors, onboard algorithmic control and adaptable configurations. Source: Festo
The productivity benefits of such auto-tuning cyber-physical systems are immediately evident, but there is another advantage that advanced cyber-physical systems have over conventional mechatronics. That is the flexibility of reconfigurability. A smart valve terminal can adapt the configuration and operation of its mechanical components (its valves) on the fly to fit the needs of a flexible production line. These adaptations can be executed through software alone rather than manually changing out hardware. One valve terminal can perform the functions of several different valves as needed. For example, the terminal might transform between: a simple on/off directional valve that either halts the flow of air or routes it from the input port to one of several output ports; a four-port, two-position (4/2) valve that delivers air to a double-acting device and accepts the device's exhaust; or a proportional flow control valve that controls the volume of air flowing by altering the spool position over a continuously variable range.
[Discover pneumatic flow control products on Engineering360.]
Cutting the number of parts in the pneumatic system by using such multi-functional valves reduces system complexity and delivers cost advantages. A single device that performs the functions of many conventional components bestows the benefits of a standardized platform on all phases of a project, from conceptualization and design to procurement, commissioning and operation. Standardization simplifies the engineering process, with fewer components to validate and maintain documentation for. A smaller inventory of spare parts is required, streamlining system upkeep.
Condition Monitoring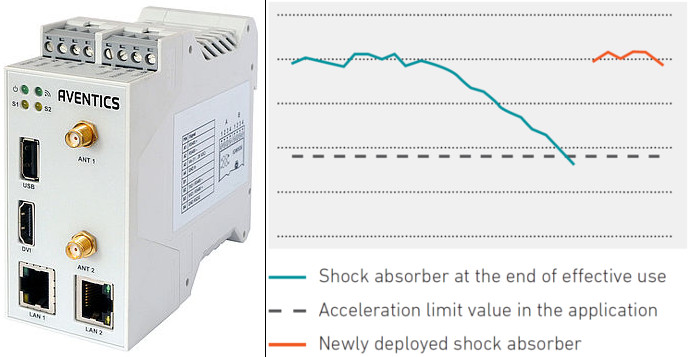 Aventics' Smart Pneumatics Monitor receives sensor data and runs onboard analysis routines to, for example, monitor and analyze cushioning time to detect when a pneumatic cylinder's shock absorber reaches the end of its service life. Source: Aventics
The integrated sensing and reporting capabilities of cyber-physical systems facilitate condition monitoring and preventive maintenance tasks that improve equipment uptime. Prompt detection and repair of leaks due to old or damaged seals and cracked tubes or fittings is essential to supporting high plant efficiency and averting major problems. Older pneumatic systems might have accomplished this task with flow sensors to determine the volume of air consumed at various stages in the system. Cyber-physical systems have the potential to automate this job, occasionally running diagnostic cycles to establish baseline flow rates and pressures and flagging deviations for further investigation. Spotting issues early and rectifying them before a critical failure occurs can add up to significant savings by avoiding plant shutdowns. Maintaining equipment in top shape also increases energy efficiency; less air wasted in leaks translates into less energy spent on compressed air generation.
[Discover condition monitoring products on Engineering360.]
The density of data reported by cyber-physical systems allows plant operators to pinpoint areas of concern, localizing leaks to specific points in the production line. For example, a cyber-physical system might report a pressure loss from "Pressure Sensor 2 in Valve 8 in Manufacturing Cell 4." Rather than receiving a vague under-pressure signal from a downstream sensor and sending a technician to manually inspect all upstream equipment and identify the faulty part, the exact component in need of repair is identified for quick replacement.
Digital Intelligence
The wealth of data generated by cyber-physical systems enables new opportunities for process optimization beyond responsive maintenance. Embedded sensors in these devices report real-time equipment statuses and system conditions over field bus communication networks increasingly connected to the internet. This makes possible dashboard overviews that improve visibility of plant health for more effective local or remote management of production operations.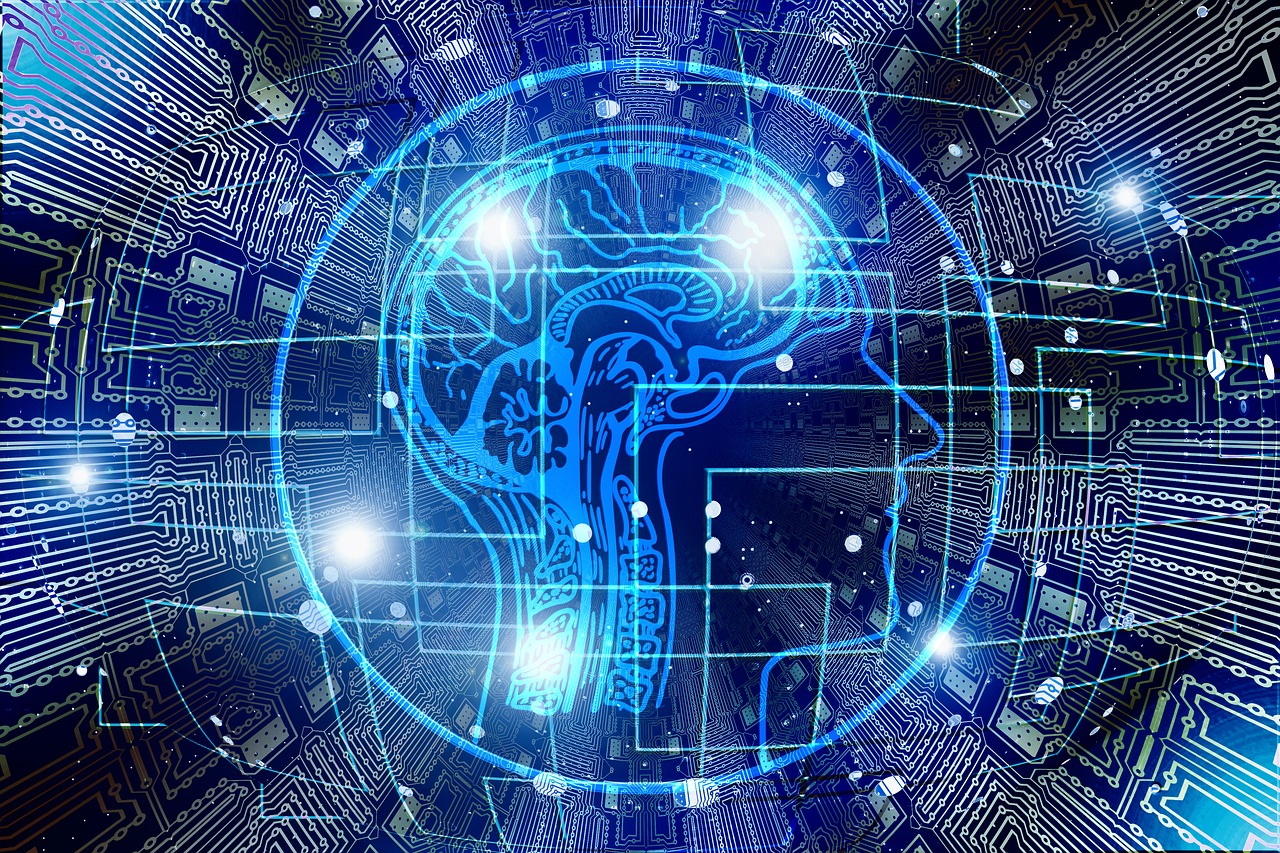 As part of the industrial internet of things (IIoT), data generated by cyber-physical systems can be mined by AI techniques like machine learning to extract valuable insights that help optimize pneumatic equipment and the manufacturing processes they control.
Consolidating this information in data warehouses in the cloud opens a vast new field from which valuable insights can be harvested. Analyzing the data can reveal ways to optimize production and improve energy efficiency. A promising method to accomplish this involves a branch of artificial intelligence known as machine learning. With this approach, data from cyber-physical devices throughout a plant is fed into a machine learning algorithm known as a neural network. The algorithm learns from the data and, over time, discovers the optimal operating parameters to meet goals like decreased wear, lessened noise, optimized cycle times and reduced air consumption. All aspects of the pneumatic system can be considered, including valve sizes, fitting dimensions, tubing lengths, filter densities, cylinder cushioning, operating pressures and overall plant layout. As each of these parameters is adjusted in the plant, data from the new configuration streams into the neural network, and further refinements to its recommendations are realized until the optimal specifications are implemented.
Pneumatic cyber-physical systems are unlocking a trove of digital intelligence that — combined with smart algorithmic control and flexible reconfigurability — is presenting new opportunities to maximize productivity and minimize costs. The advent of cyber-physical systems is not limited to pneumatics. Embedded intelligence is beginning to permeate all aspects of manufacturing as advances in AI, robotics and automation continue to transform industry.
Further Reading
Trends in Vacuum Technology and Pneumatics in the Context of Digitalization [pdf], Dr. Kurt Schmalz and Dipl.-Ing. Albrecht Winter
Smart Pneumatics — Opportunities for Industry Through Intelligent Pneumatics [pdf], Aventics
Digital Simplicity: New Ways to Increase Productivity With "Smart Systems" [pdf], Festo