Purdue Professor: Reinforced Buildings Could Delay, But Not Stop Wildfire Damage
Marie Donlon | November 29, 2018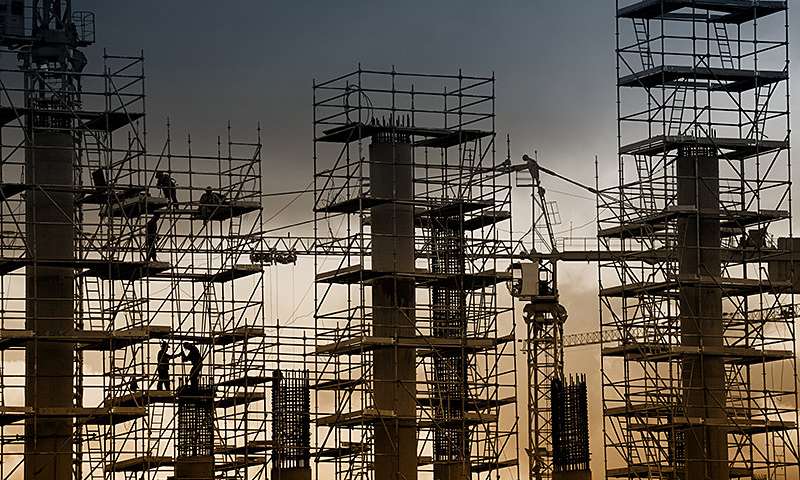 "Two possible strategies to mitigate a structure's vulnerabilities to wildfire damage include incorporating better building materials and creating a defensible space around the structure where a fire can be stopped," said Julio Ramirez. Source: Purdue University
Following a weeks-long battle against raging wildfires that decimated communities and caused dozens of fatalities, a researcher from Purdue University weighs in on whether the answer to preventing future devastation is the often-discussed solution of better building materials and planning. The natural hazards engineering expert's answer, in short, is "no."
"Two possible strategies to mitigate a structure's vulnerabilities to wildfire damage include incorporating better building materials and creating a defensible space around the structure where a fire can be stopped," said Julio Ramirez, the center director for the National Science Foundation's Natural Hazards Engineering Research Infrastructure Network Coordination Office, and Purdue's Karl H. Kettelhut Professor of Civil Engineering.

"But no building material is completely fireproof," he said.
Looking in particular at the California Camp Fire, so named for Camp Creek Road where the fire started in California's Butte County, Ramirez points out that most of the damage from that fire was focused on homes and buildings with flammable roof material and wooden frames.
Ramirez recommends that structures built with concrete-reinforced steel frames could slow the damage from fire. Likewise, Ramirez recommends substituting traditional flammable roofing materials with clay tiles as well as replacing single-pane windows, which are likely to break under high temperatures, with more durable panes of glass.
In the case of construction materials, builders often opt to build with wood because it is among the cheapest of available building materials. While poured concrete is generally more expensive — costing an estimated $7,000 more to construct a home — building with it offers other benefits not available with wood construction; namely, concrete is non-combustible and less vulnerable to deterioration over time.
The initial cost of building with concrete will typically have a higher price tag. But in the long run, savings on utilities, maintenance and insurance in certain regions for building with the material may cancel out those costs. There is also the matter of the intangibles that building with concrete could bring, particularly offering increased protection to its inhabitants against disasters.
Ramirez also notes that a defensible space between homes will offer added protection in the event of an out-of-control wildfire. Defensible space, also called firescaping, is meant to discourage the spread of fire, which jumps from structure to structure when they are too close together. As such, homes are afforded some protection, with a standard defensible space requirement of at least 100 feet between all structures in all directions surrounding the home.
The combination of a defensible space and reinforced concrete, though not a perfect solution, will provide those evacuating a fire more time to flee and help reduce casualties and fatalities, according to Ramirez.
"The biggest problem with wildfires is how quickly they spread," Ramirez said. "Even though reinforced concrete can be more expensive than wood, it's not unreasonable for areas commonly stricken by this type of natural disaster."
With the advent of 3D printed concrete homes, the cost of building these structures may decrease, affording more and more people safer structures in the face of disasters, both manmade and natural.