Hydrogen Peroxide-Filled Microgel Reduces the Effectiveness of Viruses by 99.9%
Siobhan Treacy | November 14, 2018
Researchers have created a microgel that reduces the infectability of viruses and bacteria.
Hao Meng was working on her doctoral project, which focused on biocompatibility testing and pulling out stick amino acids, when she discovered a chemical reaction that made her pause.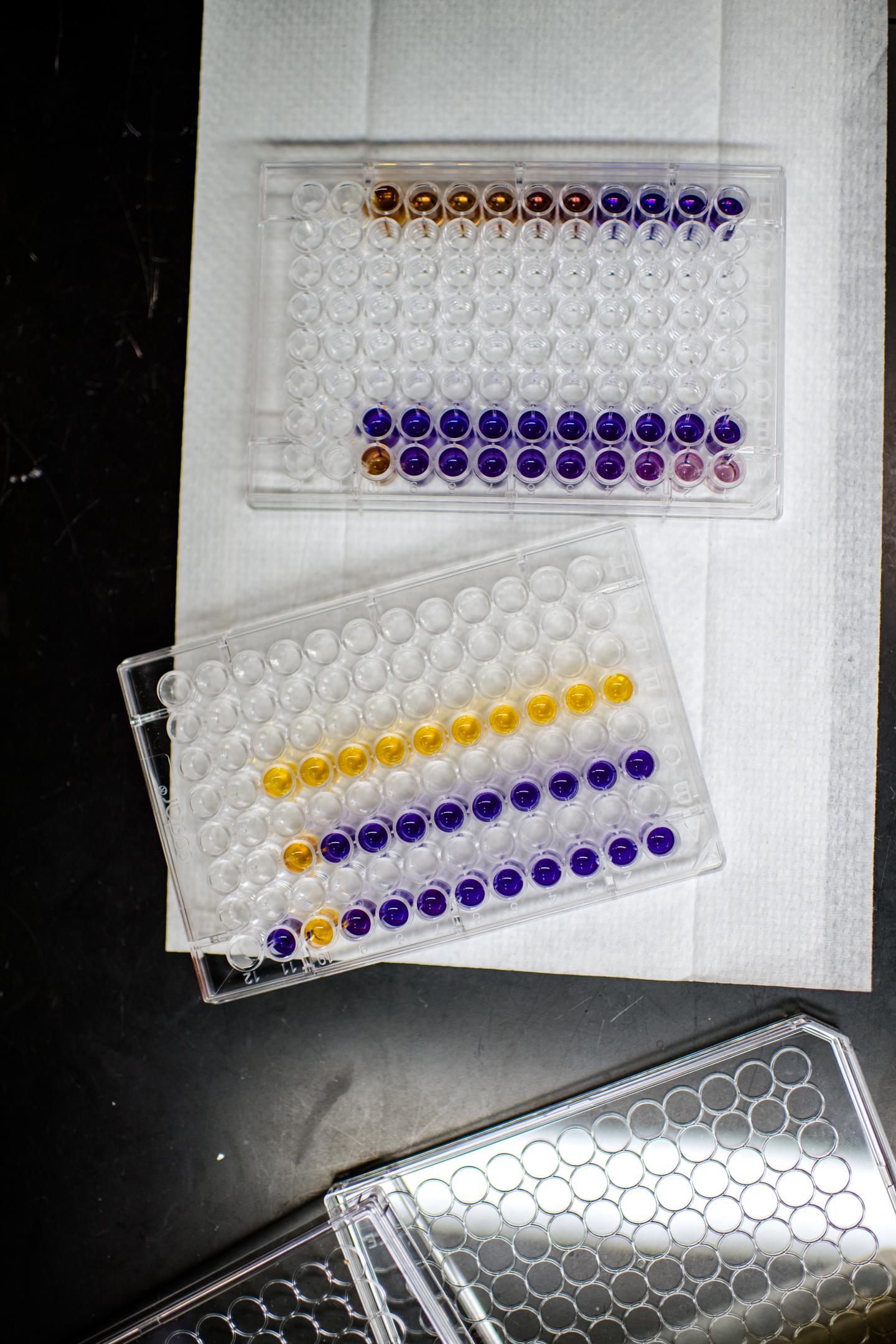 The team tested their microgel powder against two bacterial strains and two viruses; the hydrogen peroxide generated successfully reduced the strains' ability to infect by at least 99.9%. (Source: Sarah Bird/Michigan Tech)
"In the process, Meng discovered the chemical reaction generated hydrogen peroxide as a byproduct of oxidation," said Bruce Lee, associate professor of biomedical engineering and Meng's Ph.D. advisor at Michigan Technological University. "She started thinking, what if we could use the hydrogen peroxide?"
So Meng set out to use microgel to reduce the infectiousness of a virus or bacteria. Her research found that a microgel filled with hydrogen peroxide reduced the infections from viruses and bacteria by 99.99%.
Meng needed delivery method with enough surface area to power the chemical reaction she discovered in her doctoral studies -- that's where the microgel came in.
"The gel is just like jello," Lee said. "It's a polymer network with a lot of water in it. And just like jello, we start with a liquid and solidify it into a shape."
The human body naturally produces hydrogen peroxide, and the microgel is continually creating and releasing hydrogen peroxide. This allows it to maintain a higher potency than other methods.
The team tested the effectiveness of the hydrogen peroxide microgel on two viruses and two bacterial strands -- staphylococcus epidermidis, E. coli, non-enveloped porcine parvovirus (PPV) and enveloped bovine viral diarrhea virus (BVDV).
The microgel successfully reduced the infectiveness of all the viruses and bacteria. It reduced the effectiveness of PPV, a very stubborn virus, by 99.9%. It also had 99.999% effectiveness with BVDV.
"We haven't tested any antibiotic-resistant bacterial strains yet, but the more we can get away from using antibiotics in the first place, the better," Lee said. "There's still a lot of work to be done. We want to demonstrate under what conditions it promotes healing and how a cell responds to it. Hydrogen peroxide at high concentrations can also kill cells, so we need to have a balance that changes for different cell types."
The paper on the microgel was published in Acta Biomaterialia.