3D Printing, Digital Photogrammetry and Laser Scanning Used to Recreate 122-Year-Old Train Car
Siobhan Treacy | November 14, 2018
University of South Florida developers have successfully 3D printed a model of a century-old Ringling Brothers and Barnum & Bailey business train car.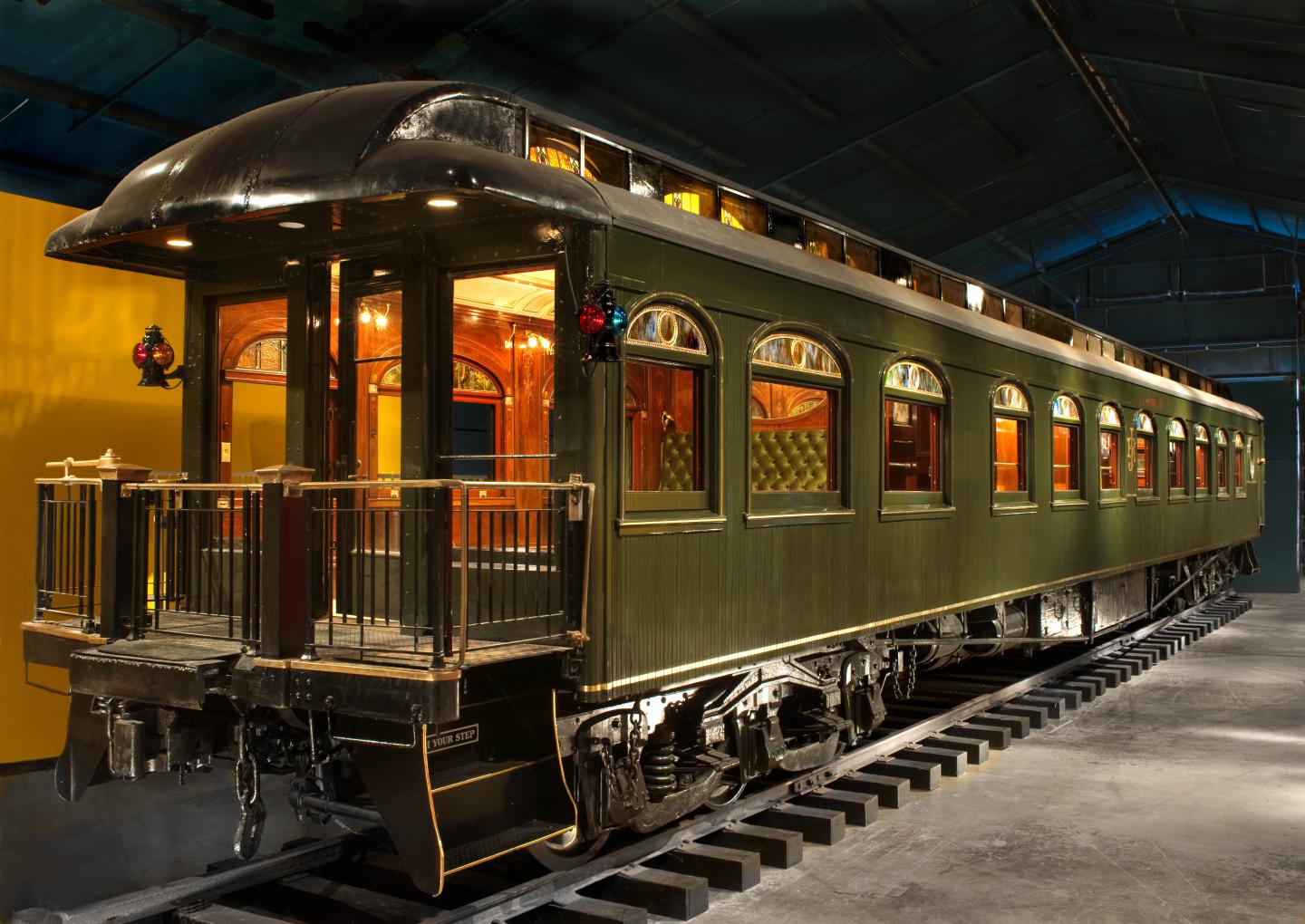 John Ringling's personal train car used in the early 1900s. (Source: The Ringling Museum)
The original train car, called the Wisconsin, was used as John Ringling's personal train car during circus tours. Since 2003, the Wisconsin has been on display at the Ringling Museum in Sarasota, Florida, but visitors have only been able to peer into the train car's windows. Restoration experts and conservationists have struggled to maintain the car because many of its parts are no longer in production. That is where the research team came in.
The team created a life-size 3D model of the train car using digital photogrammetry, terrestrial laser scanning and 3D printing. 3D printing allowed the team to create the out-of-production parts that were previously hard to find. The team printed the parts using materials such as metal, wood and porcelain so the model closely mimics the same design used in 1896. The new model measures 79 ft by 14 ft and includes three staterooms, a kitchen, a dining room, servant's quarters and bathrooms.
The new model allows visitors to tour the Wisconsin without damaging the real train car.
"The virtualization of the Wisconsin train car is the result of an innovative approach aimed to popularize through digital technology such crown jewel of Florida cultural heritage, currently partly accessible on site and basically digitally invisible for the remote public," said Davide Tanasi, Ph.D., assistant professor of history.
"What we tried to ensure is that we are able to take real parts out of service so that perfect weight and appearance replicas can take their place," said Michael Celestin, Ph.D., senior research engineer. "In so doing, we are able to further preserve the fragile antique components while being able to 'adjust the slider' of time's patina on an object — stopping at as little or much age-related damage as we want. This time-machine approach to preservation allows you to very easily create a model of how a part would look if brand new today, and also allow realistically, 3D printed replacement parts to sit alongside their time-aged counterparts."
Learn more about the Wisconsin and the Ringling Museum here.