Most Parents Want Ride-Sharing Cars to be Required to Have Car Seats
Siobhan Treacy | November 01, 2018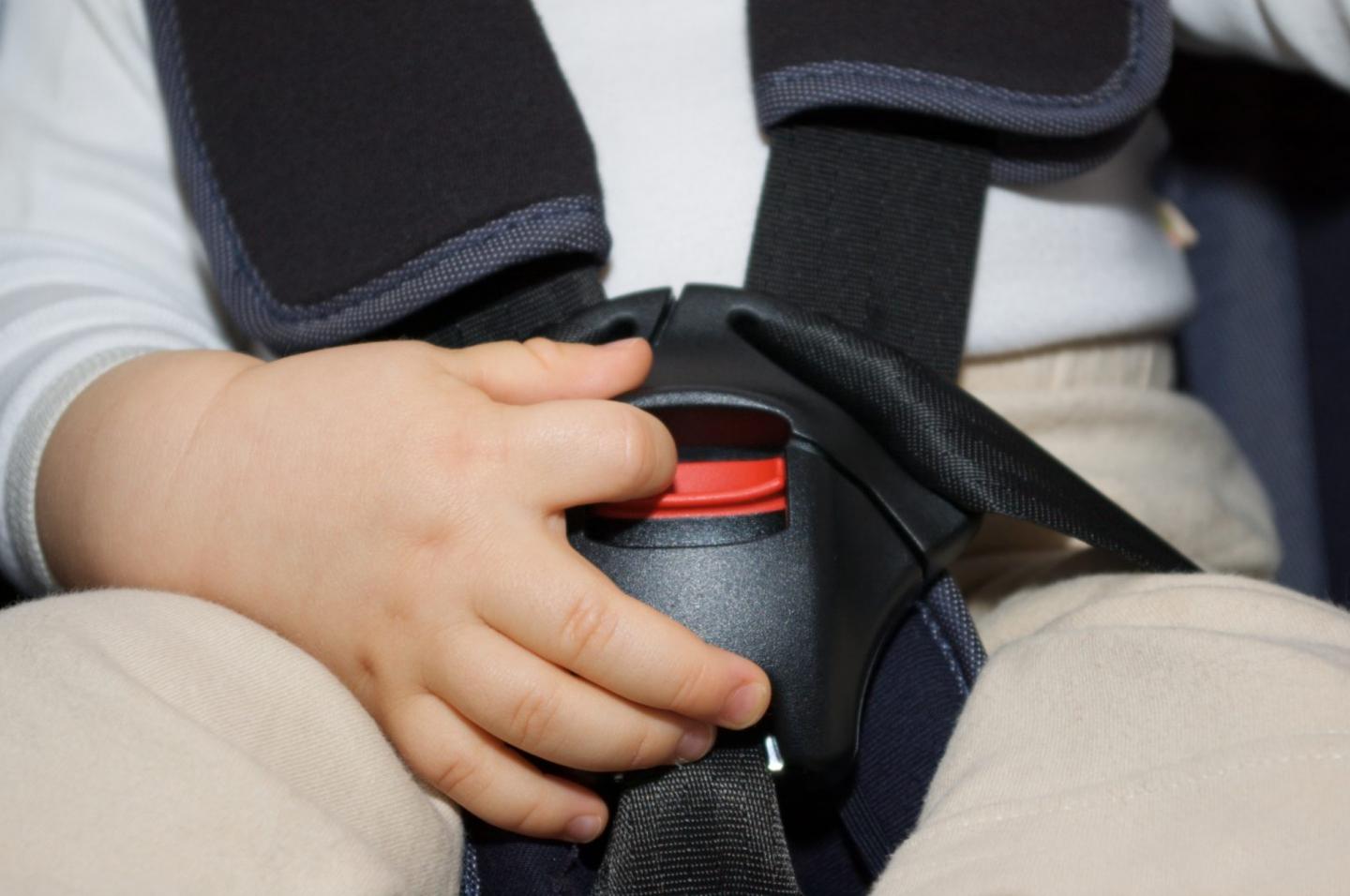 Most parents want ride-sharing cars to have car seats for their child's safety. Source: VTTI
Ride-sharing apps, like Uber or Lyft, are popular modes of transportation, but they aren't perfect. Researchers from the Virginia Tech Transportation Institute (VTTI) and Texas A&M Transportation Institute (TTI) recognized the lack of car seat requirements in ride-sharing cars. As a result, they conducted a study on ridership and child safety seat use in ride-sharing cars. They also created a website to help educate people on child-restraint laws across the country.
Ride-sharing cars typically don't have car seats and there are only a handful of cities that have an option to request a car with a car seat. Parents can provide their own car seat, but it can be a struggle to walk around with a car seat to use when requesting a ride-share car.
"It can be a challenge to figure out what the rules are for transporting kids in a ride-share vehicle, as the laws vary from state to state. We hope this website will serve as a valuable reference that parents, ride-share drivers, and others can use to identify the child passenger regulations in their area and other states they may visit," said Justin Owens, a research scientist at VTTI and principal investigator on the project.
The first part of the study took a closer look at child restraint laws across the U.S. The team found that 34 states have laws that exempt taxis and for-hire cars from child-restraint requirements, also finding that it is unclear if these laws apply to ride-sharing cars as well. Georgia is the only state that clearly requires ride-share drivers to provide a car seat if their riders need one. In Georgia, for-hire cars are exempt from this law.
The second part of the study looked at parent and driver opinions on child restraint laws and ride-sharing. The team conducted focus groups with parents of young children and drivers in Texas. They also sent out a nationwide internet survey of parents and drivers.
According to the results, one-third of the surveyed parents said they have used ride-sharing with their young children, with half of those parents reporting that they did not provide their own car seat when using a ride-sharing car. Three-quarters of the drivers surveyed said that they had given rides to parents and young children. But only half of those drivers said that they used car seats when giving parents and children a ride. Overall, the parents reported that they are interested in using car seats in ride-sharing cars, but they often feel deterred from using ride-sharing cars because of the lack of car seats. The parents also said the laws and rules surrounding ride-sharing and car seats are not clear.
"These findings suggest that parents would like to be able to transport their children more safely when using ride-share vehicles, but there is a real need for user-friendly information about rules, regulations, and resources surrounding travel with children," said Owens.
The team created a website to spread awareness about car seat laws in various states.