New Magnetic Valve Design Removes Magnet from Valve Body
Shawn Martin | October 30, 2018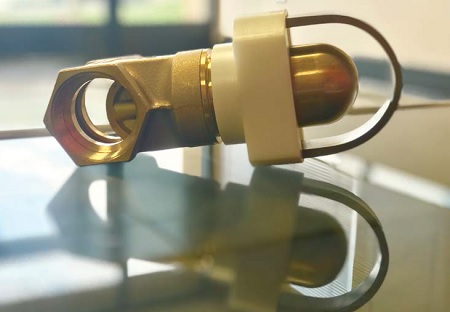 Source: Valve World AmericasThe slower-than-anticipated growth of the magnetic valve market since the introduction of high-strength neodymium iron boron magnets is attributed to failure at excessive temperatures, stuck valve conditions, demagnetization and corrosion resistance. To overcome these issues, a radical new innovation in magnetic valves is presented.
Plexis Engineering patented a new magnetic valve design that removes the magnet from the valve body. This eliminates concerns with material compatibility and operating temperatures. This also allows operators to service the magnetic actuator without removing the valve bonnet.
The new magnetic valve design can be outfitted with several types of magnets, including high-strength neodymium iron boron magnets, samarium cobalt magnets and aluminum nickel cobalt magnets. This offers design flexibility and the valve can be configured for extremely high-temperature applications.
Another benefit of isolating the valve core from the magnetic actuator is that the valve can be welded or soldered in place to hermetically seal the valve body. This provides a leak-proof, tamper-resistant and autoclavable magnetic valve.
These new advancements in magnetic valve design vastly broaden potential applications. A few new possible applications include steam valves, semiconductor manufacturing, nuclear power, medical valves, pharmaceutical processing, marine valves and other harsh environments.