Cobot Rings the New York Stock Exchange Closing Bell
Engineering360 News Desk | October 17, 2018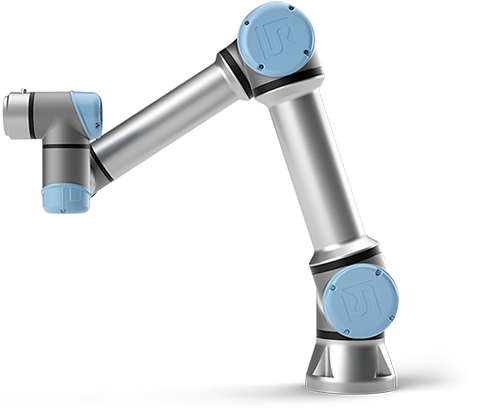 The UR5e cobot rang the New York Stock exchange closing bell. Source: Universal RobotsThe opening and closing bell at the New York Stock Exchange has been rung by many different humans over its history. On Oct. 17, for the first time it was rung by a robotic arm, or more specifically the collaborative robot (cobot) UR5e from Universal Robots.
The UR5e is a cobotic arm that works alongside people with no safety guarding, allowing workers to avoid menial tasks and focus on more important parts of working. The arm can do anything from making pizzas to helping industrial automation run faster and more efficiently.
The global collaborative robot market is forecast to grow at a compound annual growth rate (CAGR) of 62.5% during the period of 2018 through 2022, according to the market research firm Research and Markets.
One of the major drivers for cobots will be the increased adoption rates of the devices in small and medium-sized enterprises for developed nations. Cobots deployed on factory floors can complete pick-and-place, machine tending, material handling, assembly line, welding, inspection and packaging applications.
The UR5e cobot ringing the NYSE bell was in response to the five-year anniversary of Robo Global, the first-ever robotics, automation and AI index. Robo Global was launched in October 2013 and invests in more than 80 companies across the globe, in industries from healthcare to sensing.