Color-Changing Contact Lens Could Improve Treatment for Eye Diseases
Marie Donlon | October 11, 2018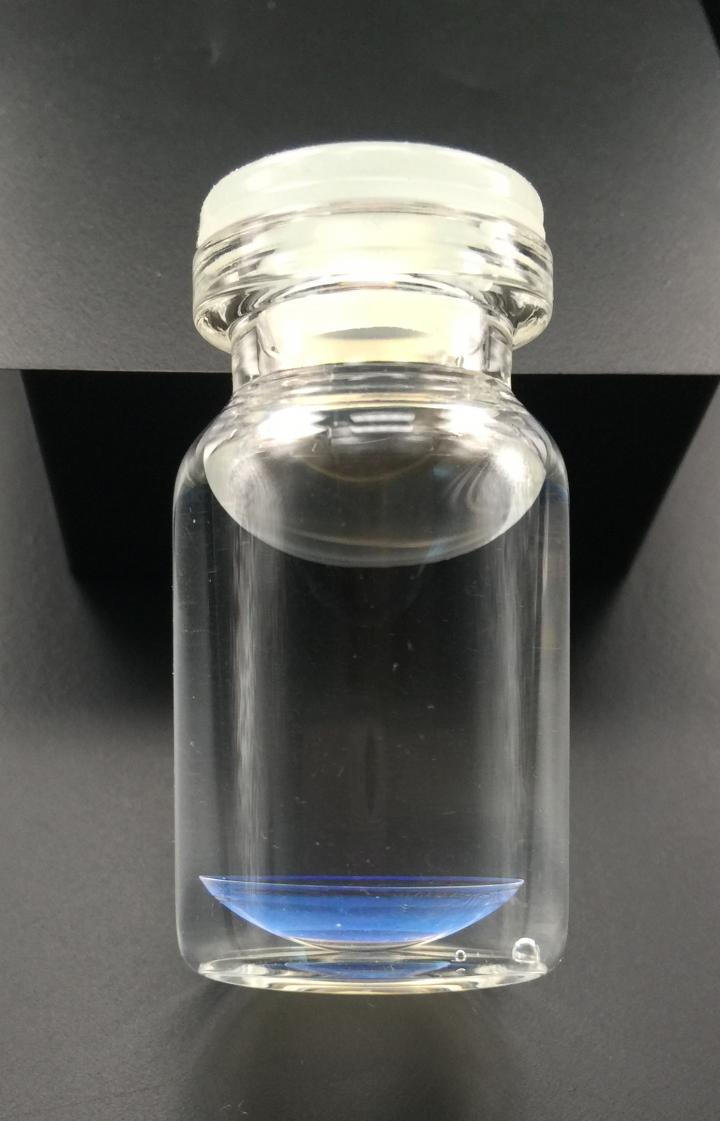 Contact lenses that change color after releasing drugs into the eye could help doctors determine whether a medication is being delivered to its intended treatment site. Source: American Chemical SocietyUsing eye drops or ointments to solve eye problems can present a fairly significant roadblock to treatment: it is difficult to determine how much of those medications actually reach the eye. Now scientists have developed a possible solution in the form of a contact lens that changes color to indicate that the drugs have been released.
Such an indication, according to research published in the ACS Applied Materials & Interfaces journal, may one day help doctors and patients tell when medications successfully reach the intended destination.
Although eyes are proficient at keeping foreign objects out by way of rapid blinking and tearing, often this mechanism subsequently keeps out much-needed medications. In fact, studies suggest that a mere 5% of the drugs in ointments and eye drops are absorbed, with higher concentrations entering the bloodstream where they may do more harm than good.
As such, researchers Dawei Deng and Zhouying Xie developed a drug-laced contact lens to deliver medication directly into the eye. The team crafted a color-sensitive contact lens through a process of molecular imprinting. Molecular cavities are created in a polymer structure, matching the shape and size of a particular compound, for instance medicine.
In the lab, the molecularly imprinted contact lenses were filled with timolol, a drug for treating glaucoma. The researchers then introduced the lenses to a blend of artificial tears, which was intended as a substitute for the eye. Once the drug was released from the contacts, the composition of the molecules located near the drug transformed, subsequently changing the color in the iris area of the lenses. Dye was not used in the process in an effort to reduce potential side effects and the changes could be seen with both the naked eye and with a fiber optic spectrometer.
The team concluded that the lens could direct and demonstrate the uninterrupted release of a variety of ophthalmic drugs.