Engineering360 Editorial Team
Editorial Contacts

David Wagman
Editorial Director
Denver, Colorado
david.wagman@ieeeglobalspec.com
David is Editorial Director of Engineering360 and has responsibility for all news and analysis content on the site. David's career as a journalist and editor has focused largely on energy, including upstream oil and gas production and all forms of electric power generation, including renewables, fossil fuels and nuclear. Contact David at david.wagman@ihs.com.

Robynn Andracsek
Contributing Editor
Kansas City, Missouri
engineering360editors@ieeeglobalspec.com
Robynn is an Associate Environmental Engineer at Burns & McDonnell. She specializes in air quality permitting and primarily serves Burns & McDonnell's industrial and utility clients so they can acquire operating and construction air permits for their projects. She also conducts regulatory interpretations, historical and compliance audits and emission calculations. Robynn writes on environmental engineering topics, as well as engineering ethics, STEM and diversity.
Ed Brown
Contributing Editor
engineering360editors@ieeeglobalspec.com
Ed produces newsletters for Engineering360 and writes technical papers for various publications. He was managing editor of NFPA's NecDigest and NECA's SLSS magazines. Prior to that, Ed designed and managed automated factory systems and high-power electronics projects. He has a B.S.E.E. and an M.A. in sociology.
Brad Buecker
Contributing Editor
Lenexa, Kansas
engineering360editors@ieeeglobalspec.com
Brad Buecker is a process specialist with Kiewit Engineering and Design Co., in Lenexa, Kan. He has 35 years of experience in, or affiliated with, the power industry, much of it in chemistry, water treatment, air quality control, and results engineering positions with City Water, Light & Power in Springfield, Ill., and Kansas City Power & Light Co.'s La Cygne, Kan., station. He also has direct experience in the chemical process industry. Buecker has a B.S. in chemistry from Iowa State University with additional course work in fluid mechanics, energy and mass transfer balances, and advanced inorganic chemistry. He has written many articles and three books on steam generation topics. He is a member of the ACS, AIChE, ASME, CTI, and NACE. Buecker is also a member of the EPRI Research Committee on Power Plant & Environmental Chemistry and the program planning committee for the Electric Utility Chemistry Workshop. He can be reached at brad.buecker@kiewit.com.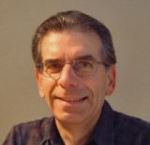 Rick DeMeis
Contributing Editor
engineering360editors@ieeeglobalspec.com
Rick DeMeis is a freelance technology journalist and editor. He was the original editor of Automotive Designline, taking that web site to the top of Google searches for automotive electronics design. Prior positions were at Design News, Laser Focus World and Aerospace America. Rick has engineering degrees from Rensselaer Polytechnic Institute and has industry experience at Raytheon and Grumman.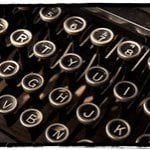 Engineering360 News Desk
Daily News Briefs for Engineers Worldwide
engineering360editors@ieeeglobalspec.com
Engineering360 welcomes news releases on business developments affecting engineers and allied professions worldwide. Publication is at the discretion of the editors and as space allows.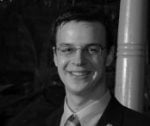 Jonathan Fuller
Contributing Editor
East Greenbush, N.Y.
jonathan.fuller@ieeeglobalspec.com
Jonathan Fuller is a writer, editor and blogger for Engineering360. He created and maintains Notes & Lines, a blog about the intersection of technology and the fine arts, and specializes in writing about communications, energy and artificial intelligence.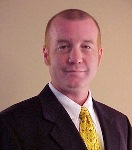 Winn Hardin
Contributing Editor
engineering360editors@ieeeglobalspec.com
Winn Hardin is a journalist, speaker and marketing consultant for technology-focused organizations. His areas of expertise include industrial automation, telecommunications, lasers, imaging, robotics, semiconductors, aerospace, government, defense and security. He has served as Editor and Publisher for newspapers, trade magazines and B2B online communities.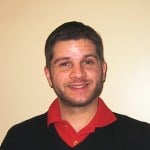 Kevin Harrigan
Contributing Editor
East Greenbush, N.Y.
kevin.harrigan@ieeeglobalspec.com
Kevin is involved with editorial production of Engineering360 and also covers automotive engineering topics. He is a regular contributor to the CR4 engineering community as well as a technical writer, copywriter and editor. Kevin is an alumnus of the State University of New York at Albany and previously worked for The Times Union newspaper.

Sue Himmelstein
Contributing Editor
engineering360editors@ieeeglobalspec.com
As an associate group editor for Engineering360, Sue Himmelstein produces the Medical Equipment Design, Environmental Technology and Alternative and Renewable Energy newsletters and oversees the editorial content for several others. She brings 35 years of technical writing and editing experience in the energy and environmental sciences to the company, having held positions as associate editor and indexer at R.R. Bowker and Environment Information Center, and senior editor with a press release service.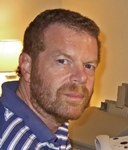 Bill Leventon
Contributing Editor
engineering360editors@ieeeglobalspec.com
During his 25-year journalistic career, Bill Leventon has written hundreds of articles about a wide variety of engineering, technology and manufacturing topics. His articles have won eight editorial awards. In addition to his journalistic experience, Bill has undergraduate and graduate engineering degrees and three years' working experience as an engineer.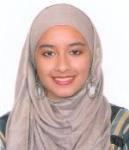 Yasmin Pascual Khalil
Contributing Editor
Saudi Arabia
engineering360editors@ieeeglobalspec.com
Yasmin is a freelance journalist and holds an Honors Bachelor's Degree in Chemical Engineering from Curtin University. Her main interests include separation processes, membrane technology, materials, chemicals, oil and gas, renewable energy and fossil fuels. Yasmin has been published in Nature Middle East, Nikkei Asian Review and The Asian World among other publications.

Kristin Lewotsky
Contributing Editor
engineering360editors@ieeeglobalspec.com
A certified hardware geek, Kristin Lewotsky has written about technology for more than 18 years. She has degrees in physics and engineering, and was part of the team that fabricated the mirrors for NASA's Chandra X-ray Telescope. After her stint as an engineer, she switched to writing about technology. She compiles the Light & Laser and Nano Technology newsletters for Engineering360. She has covered automation for the Motion Control & Motor Association for a decade. Her other areas of specialization include memory, microelectronics, nanotechnology, biotech, photonics, and computer hardware and software.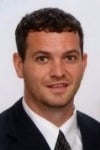 Shawn Martin
Contributing Editor
East Greenbush, N.Y.
shawn.martin@ieeeglobalspec.com
Shawn Martin is a technical writer at IEEE GlobalSpec where he writes a quarterly newsletter, Unconventional Oil & Gas News. He is also a content development engineer with domain expertise in materials, chemicals, oil and gas, environmental and process equipment. He graduated magna cum laude in 2006 from the University at Albany where he majored in geology.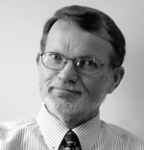 Larry Maloney
Contributing Editor
engineering360editors@ieeeglobalspec.com
Larry Maloney, a technology, business and medical writer, has more than 30 years experience on consumer and business-to-business magazines. He spent 12 years in Washington with U.S. News & World Report, where he rose to the position of Deputy Editor. He also served as Chief Editor/Editorial Director of Design News for 10 years and Publisher/Editorial Director of that engineering publication from 1996 to 2002.

Riia O'Donnell
Contributing Editor
engineering360editors@ieeeglobalspec.com
Riia O'Donnell has over 10 years in the plastics' publishing industry. A former editor for Plastics Distributor and Fabricator magazine, she has been with Engineering 360 since 2009.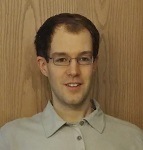 Eric Olson
Contributing Editor
East Greenbush, N.Y.
eric.olson@ieeeglobalspec.com
Eric is an engineer at IEEE GlobalSpec managing various Engineering360 domains including fluid and gas process equipment, heat transfer products and pressure sensing instruments. He graduated from Rensselaer Polytechnic Institute in 2008 with a dual B.S. in Mechanical and Aeronautical Engineering, then continued his graduate studies at RPI earning his Master's degree in Aeronautical Engineering in 2009.
Victor Rodgers
Contributing Editor
Midwestern United States
engineering360editors@ieeeglobalspec.com
Victor Rodgers is the pseudonym of an engineer who works in the Midwest and who, in addition to power generation, takes interest in risk-based analysis, welding and non-destructive examination technologies. His experience includes operations, maintenance and management of power generation assets and he holds advanced degrees in engineering and business.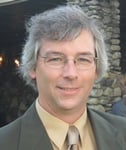 Andrew Sleasman
Contributing Editor
East Greenbush, N.Y.
andy.sleasman@ieeeglobalspec.com
Andrew is a Mechanical Engineer with 30 years of mechanical design, development and test experience. He holds a Bachelor's degree from SUNY Polytechnic Institute. He has worked in various industries serving the wastewater pump and treatment industry as well as performed custom plastic design and development work for the material handling industry. Andrew holds 5 U.S. patents. Andrew also has been instrumental in defining and constructing the multi-disciplined product areas found within Engineering360.
Bill Schweber
Contributing Editor
Boston, Massachusetts
engineering360editors@ieeeglobalspec.com
Bill Schweber is an electronics engineer who has written three textbooks on electronic communications systems, as well as hundreds of technical articles, opinion columns and product features. He has managed a number of technical websites and was both the Executive Editor and Analog Editor for EDN. Bill has written and presented online courses on a variety of engineering topics. In addition, he has worked in marketing communications for Analog Devices, Inc., and was associate editor of ADI's respected technical journal. Bill has an MSEE from the University of Massachusetts and a BSEE from Columbia University. He's a Registered Professional Engineer, and holds an Advanced Class amateur radio license.