For many months, Tesla CEO Elon Musk has promised that his company is developing the "mind-blowing" first electric semitrailer. Yesterday, Musk finally rode the new truck himself — called Tesla Semi — at an event in Hawthorne, California.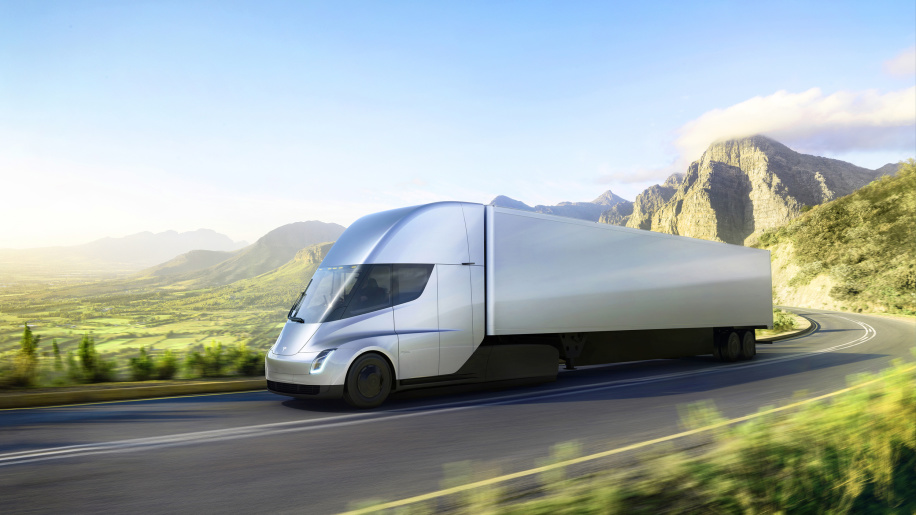 The Tesla Semi truck. Source: Tesla
Tesla Semi has a modern design with excellent safety and low operating costs. It features a large cab space that allows drivers to stand. The location of the steering wheel is right in the center of the cab, instead of being on the left or right side of the cabin. It also has two touchscreen panels located on both side of the steering wheel.
Other features of the Tesla Semi include:
Built-in connectivity, allowing communication with a fleet's management system
Four electric Model 3 motors — these allow the truck to go from 0-60 mph in just 5 seconds
Explosion-proof armored glass windshield; according to Musk: "It survives a nuclear explosion, or you get your money back."
IA range of 500 miles on a single charge
Built-in intelligence can predict when it needs maintenance, so the operator will know ahead of time
Regenerative braking recuperates energy and reduces brake wear
Independent motors at the wheels to prevent jackknifing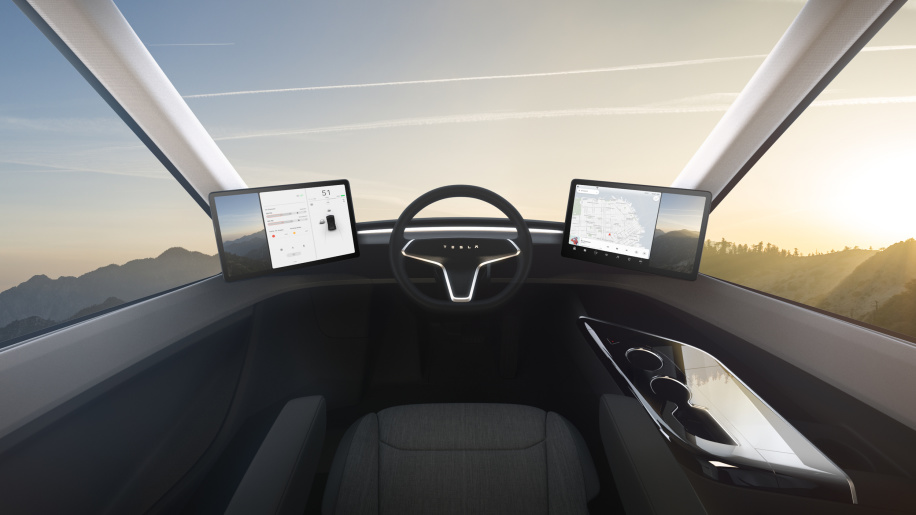 Interior of the Tesla Semi truck. Source: Tesla
According to Musk, production is expected to begin in 2019 and he promised that truck owners will save money, particularly in fuel and maintenance costs.
"A diesel truck is 20 percent more expensive per mile," Musk said. "Owners can expect to gain $200,000 or more in savings over a million miles based on fuel costs alone."
At the same event Tesla announce a new revamped Roadster that will be the fastest production car ever, according to Musk. It will go from 0-60 mph in just 1.9 seconds. Production will start in 2020.