Sponsored content
The United States is still reeling from the devastating effects of two massive storms that slammed the coast just weeks apart—Hurricane Harvey in Texas, followed by Hurricane Irma in Florida. In both Texas and Florida, millions of people were without electricity—at its worst, nearly 13 million people in the Southeastern United States were without power after Irma.
For utility companies, there's a rush to restore power as quickly as possible to as many customers as possible—highlighting the need for sophisticated outage communication and response capabilities, both before and after the storm. When disaster strikes and people and systems are at their most vulnerable, generator systems that utilize the internet of things (IoT) can enable remote access capabilities, rely on smart sensors, communicate on an independent cellular network and have tested security protocols.
A smart generator system can enable first responder teams, emergency crews and law enforcement to quickly and strategically respond to system outages by taking away the guesswork. Crews can access generator data remotely before sending personnel in to inspect and repair, minimizing both risk and loss of life.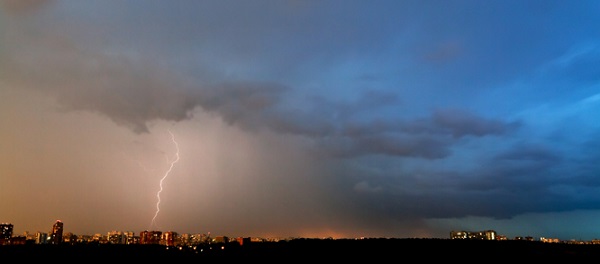 Figure 1: A smart generator system can enable first responder teams, emergency crews and law enforcement to quickly and strategically respond to system outages. Source: Murata Energy Solutions Americas
Minimizing Risk When Disaster Strikes
One of the areas hit hardest by Hurricane Irma, the Florida Keys, is still largely without power. CBS News reports that electricity, running water and communications have been largely nonexistent in the Keys since Sunday, September 10, when the storm hit. Now, about 12,000 utility technicians, some coming in from as far away as Canada and the U.S. West Coast, are working in Florida trying to get power restored. In Texas, many residents were still without power weeks after Hurricane Harvey tore through Houston and the coastal areas of the state. Puerto Rico suffered a similar fate with a projected power outage lasting months; not hours, weeks, or days.
IoT-connected generators are most critical during emergencies and disasters—they minimize risk by giving the user an at-a-glance look at the status of their electrical systems, allowing decision-makers to access the information portal to see their generators in real-time. These smart generators are also critical on a daily basis. The increased connectivity and access to information can cut costs for the user. Smart generators allow users to see a map of all their assets and the status of those assets. Users also have the ability to overlay third party information like utilities, traffic and weather. This unique ability allows teams to deploy resources more effectively and to be more strategic about which generators need site visits.
For example, in the Outer Banks of North Carolina recently, construction crews were working on a bridge when they accidentally cut the power to the whole island. In a situation like that, IoT-connected generators would show first response teams which generators kicked off and where services needed to be deployed to maintain continued operations, all before customers are even aware of the situation. The user would also be able to see areas where additional generators needs to be installed, check fuel and battery levels and access sensor data that would let decision-makers know what parts are needed and what team needs to be deployed to quickly triage the problem.
Secure and Accessible Data
As people and the technology they use become increasingly hyper connected, it's essential that data is secure and accessible. Smart generator systems present a unique advantage over "dumb" generators because they present the data through a centralized dashboard and utilize advanced reporting tools. With the dashboard, users can map their generator fleet to better assign team resources to most efficiently solve generator issues in the field. By staying on top of generator activity and alarm history, and using real-time activity data, teams can stay agile and responsive.
This has been an area of focus for Florida—the state has been investing in storm preparedness and grid modernization technology for more than 10 years. In 2006, the state installed 4.9 million smart meters and 83,000 intelligent devices that can help predict, reduce and prevent power outages and restore power faster when outages occur. They have also recognized the importance of backup generation systems for their most vulnerable citizens. Additional backup generation requirements were passed in the wake of the tragedy around nursing home deaths during the following days after Hurricane Irma.
The industry has responded in kind. In the days leading up to Hurricane Irma, the Electrical Generating Systems Association sent out an advisory to its members about its National Generator TechShare Program, which helps to disperse generator technicians in times of emergency.
"The generator industry is unlike any other trade. It requires specialty training and experience that is not easily or commonly learned in the field," said Charlie Habic, president of the Electrical Generating Systems Association. "One of the biggest challenges in this industry is finding and retaining experienced technicians. Most generator companies struggle to meet current service demand and are certainly not poised to handle the significant demand associated with emergency events."
Of course, security is of the utmost importance for these generator systems, in addition to the data they hold and the areas of the world they're supporting. In times of natural disaster, or, for example, a terrorist attack, it's essential that the smart generator systems are secure and can withstand such events. Current technology enables smart generator technology to be extremely secure. Microsoft Azure's system for securing the internet of things protects IoT devices and data through a three-pronged approach: device security, connection security and cloud security. This user-centric approach is what sets smart generator systems apart from the competition because it provides the information to the right stakeholders. It also ensures that its customers can respond and act quickly during emergencies and are proactive in their maintenance approach to prevent unnecessary issues and work.

Figure 2: Smart generators allow users to see a map of all their assets and the status of those assets. Source: Murata Energy Solutions Americas
Understanding the Day-to-Day Benefits
There are a host of benefits for bringing generators into the future with the IoT. Using IoT technology enables teams to harness the power of big data to improve their business model and the efficiency of the product they're monitoring. Traditional systems are reactive and use alerts and monitors that typically rely on email or SMS text messaging service to communicate. However, Murata Energy Solutions Americas' GenSecure system empowers the user to monitor their own systems in real-time by putting the information in an easy-to-understand format, right in their hands.
For all stakeholders involved, there is a great potential for long-term saving, like better generator management and less downtime. The customer is empowered by this new technology because they have better access to data, and when troubles arise with their generator, they'll quickly know the generator's status and if it needs maintenance. Consequently, the service provider is able to provide better service because they aren't unnecessarily being deployed for jobs or charging customers for maintenance and tasks that aren't needed.
As the rubble is cleared and Houston, Florida, and now Puerto Rico continue to recover, more details will continue to emerge about the destruction and damage caused by these three storms of historic proportion. While Mother Nature can be wild and unpredictable, a system of connected and smart generators can be a lifeline for local governments, businesses, utility companies and people in the storms' path.