The continuing strategic partnership forged between Stratasys (Eden Prairie, MN) and Desktop Metal (Burlington, MA) is designed to accelerate accessibility and adoption of metal additive manufacturing.
The initiative aims to leverage nearly 30 years of Stratasys leadership in polymer 3-D printing and Desktop Metal's pioneering metal 3-D printing technologies to broaden the accessibility and adoption of metal 3-D printing to a wide range of engineering teams.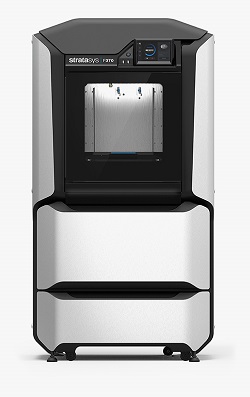 The Stratasys F370 printer. Image credit: Stratasys
Customers will be able to work with leading Stratasys resellers who will begin representing Desktop Metal solutions, including the recently announced Studio System and the Production System, alongside Stratasys' broad family of advanced FDM and PolyJet solutions.
Expected to ship September 2017, Desktop Metal's Studio System is being marketed as the first office-friendly metal 3-D printing solution. The system is up to ten times less expensive than today's metal 3-D printers, and enables production of highly complex metal parts and assemblies with metal 3-D printing without leaving the office.
Following the successful release of the Stratasys FDM-based F123 series, the companies believe customers will benefit from the complementary nature of both technologies, now with the enhanced ability to expedite product development cycles by producing both plastic and metal prototypes in an office-friendly environment.